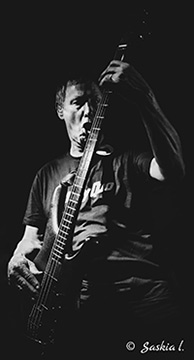 Photo by Saskia Lavaud


Rhino's Revenge will tour again during August and September, 2020.

The title of the new tour is taken from the Rhino's Revenge song of the same name. Played for the first time during the band's December, 2018, shows, 'Never Too Old' has proved to be an instant, sing-along hit.

By the time RR hits the road on the 'Never Too Old' Tour, an EP or possibly even a new album of the same name will be available, along with branded merchandise.

In addition to general admission tickets - VIP packages are also available exclusively from The Rhino's Revenge Store

Please note that VIP packages cannot be purchased from any of the venues or their ticket platforms directly.

More RR shows will be announced, so make sure you check back here and on the Rhino's Revenge Facebook page for updates.
Thursday, August 6
Barnoldswick Music & Arts Centre, UK
BUY TICKETS
Friday, August 7
Ivory Blacks, Glasgow, Scotland, UK
BUY TICKETS
Saturday, August 8
Backstage at The Green Hotel, Kinross, Scotland, UK
BUY TICKETS
Sunday, August 9
Real Time Live, Chesterfield, UK
BUY TICKETS
Friday, August 14
The Railway, Winchester, UK
BUY TICKETS
Saturday, August 15
The REC Rooms, Horsham, UK
BUY TICKETS
Sunday, August 16
The Half Moon, Putney, UK
BUY TICKETS
Friday, September 11
Crossroad Café, Angoulins Sur Mer, France.
BUY TICKETS
Saturday, September 12
La Boule Noire, Paris, France.
BUY TICKETS
Friday, September 25
mo.xx, Graz, Austria
Tickets - Phone: +43 699 1101 6074, Email Bettina-Graz@gmx.net
Saturday, September 26
Blusiania, Velden, Austria
Tickets - Phone: +43 699 8191 5128, Email Bettina-Graz@gmx.net